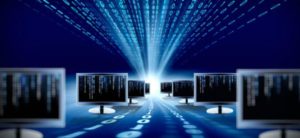 CompuWorld is an Intel Premier Solution Provider, Microsoft Authorized Partner, and HP Reseller Program Partner.
Since 1990, CompuWorld has been serving the Greater Philadelphia area, including Delaware/South Jersey, with its Intel/Microsoft Certified Technicians, Toshiba Certified Service Center. CompuWorld specializes in sales and services for network and PC support, Apple Products, and VoIP.
We are committed to serve customers with only top-quality merchandise. In addition, we customize PCs and Laptops with customer preferences, and provide all types of repairs and major/minor upgrading. Complete customer satisfaction is CompuWorld's greatest goal. CompuWorld's IT department is particularly designed to serve business customers.
"We know how important computers are to your business; we know how crucial it is to keep them running." At low cost. CompuWorld promises to keep your system running by minimizing downtime.